Natasha has to be my favorite model at the moment, for reasons I should say are obvious. She has the most amazing face, and she seems like such a nice girl on camera. On top of a lovely looks and a great personality, she has great taste in simple black clothes - right up my alley! Here are some images of Ms. Poly looking perfect off the runway! PS: I have forgotten where I got these images - if I'm using one of your images let me know and I'll be sure to credit you!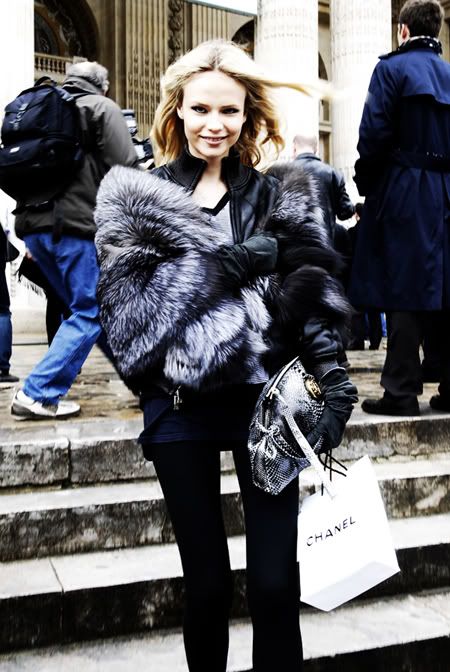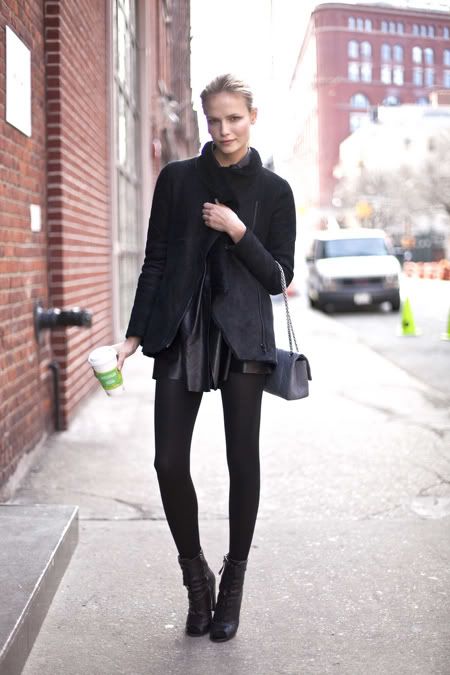 01.
Helmut Lang jacket
, $635
02.
T by Alexander Wang Jersey T-Shirt
, $76
03.
Chloe boots
, $895
04.
Lanvin clutch
, £1,375
05.
Alexander Wang leggings
, $425
06.
Oliver Peoples sunglasses
, $350
07.
Stella McCartney long gloves
, $375